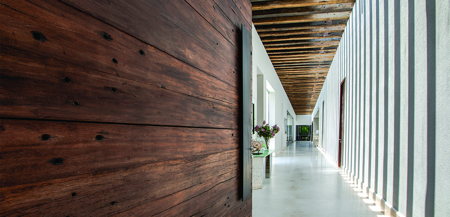 ---
Galarza Residence
Balcázar Arquitectos
---
The project consists of a weekend residence achieving a scheme where all the activities converge in the central garden, this being the guiding element of the project. Later, being able to enter diaphanous, neat and without excess spaces, being a reflection of the client's personality.
The function of the project is defined by two volumes located 90º angle to each other, one housing the private and rest area and the other the living area, having a connecting element that is the Family Room.
The house has characteristics of energy efficiency by the use of solar energy through photovoltaic panels, combined with led lighting in its entirety and an air conditioning system with inverter technology. at the same time, the house has a wastewater use system to later be used in irrigation and sanitary discharges. it is also self-sufficient in the food sector by having an orchard on the premises, which covers part of the user's food needs.