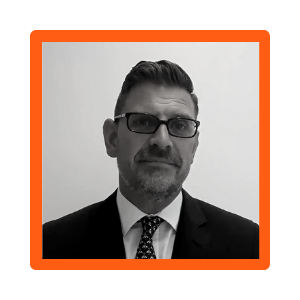 ALEX JENNINGS
Chief Procurement Officer, DS Smith
---
Alex began his career in Procurement at GE in the UK, where he joined as an apprentice, whilst studying to achieve an ONC/HNC in Mechanical Engineering, as well as a BA in Business Administration. After nearly 7 years, he moved on to work for Toyota Motor Manufacturing in the UK, setting up the first Supplier Association for the automotive industry in Europe to develop and share 'Best practice'. During this time, Alex studied for his CIPS, attaining a MCIPS before later becoming a Fellow. In 1999 Alex began working at Rexam, a global packaging and container manufacturer, where he held various roles over 17 years in Sales, Marketing, Key Accounts as well as Supply Chain and Purchasing. In 2012 Alex was appointed Chief Procurement Officer at Rexam, where he was responsible for their global procurement, managing teams out of London, Rio, Chicago & Dubai.
In 2017 Alex joined DS Smith as Chief Procurement Officer, to transform the Procurement and Logistics operations in line with the expectations of a FTSE100 business. He has recently led a transformation program which has brought the divisional functions under one centralized hub. As a CIPS Fellow Alex is committed to help drive the improvement of the profession, has previously been a judge at the annual procurement awards, as well as becoming an elected member of CIPS congress. The Power 30, the annual list of Europe's most influential Procurement leaders has selected Alex as one of Europe's power 30 two years in a row.

Outside of work Alex and his wife Sharon enjoy volunteering at the Kings Arms Project providing hot food and drink for rough sleepers and those in need, acting as mentors on the pathways to work programme. His other passions are their 3 boys, 2 dogs, travelling, gardening, golf and Aston Villa.