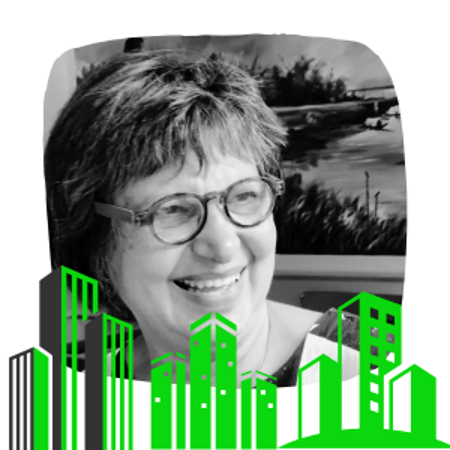 ---
Yasmin Shariff
Director , Dennis Sharp Architects
---
Yasmin Shariff is a practising chartered architect and has held senior posts in public, private and academic sectors. She has won several awards for sustainable and innovative designs including the RIBA Spirit of Innovation Award for her innovative Strawdance dance studio and an EU Thermie Award for showcasing sustainable design.
Yasmin was awarded an RIBA Research Prize for Designing for People with Mental Disabilities - a project that focuses on design and well being. She has contributed to many national and international design panels including the World Architecture Festival, Civic Trust and Innovate UK. Yasmin has campaigned for sustainable development and diversity throughout her career, regularly contributing articles to professional journal.
Her most recent article and research one focuses on the Modern Movement Houses of Nairobi, Kenya.