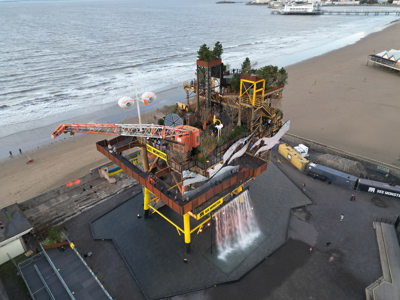 ---
SEE MONSTER
NEWSUBSTANCE
---
Copyright details: Sodium, Creative Solutions, Jack Bolton.
NEWSUBSTANCE is an award-winning creative studio. We have over 20 years' experience designing and delivering brave and ambitious projects that blur the lines of art, engineering, and technology.
We occupy the space where design meets drama. From creative direction to fabrication, we build from a strong design aesthetic and engineering perspective, propelled by the principle that every aspect of our work has to perform. We are diverse, disruptive and driven. We love what we do.